FREE Realistic Looking Fish Kicker Cat Toy
7757
orders
Why is this free? To celebrate 600,000 orders, we have decided to offer this item for free. We only ask you to cover the cost of shipping so we can send this item to you. Shipping will always be less than $10 per item if you are in the United States.
This Is a MUST HAVE For Every Cat's Toy Collection! 
 Super Real Looking - These Can Fool ANY Cat (and Even Some of Us!)
 Hilarious - Perfect & Funny Gift For ALL Cat Lovers!
 XL in Size  - Length: 12 inches (31 cm)
 100% Refillable - Hidden Zipper Pocket To Refill Catnip Over And Over Again!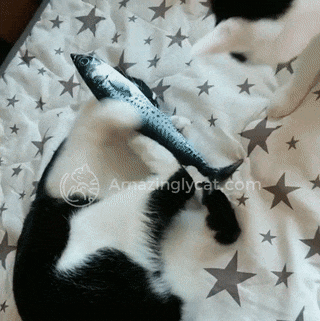 Due to High Demand for this CATastic Product: Shipping Takes 8-12 Business Days
>> NOT Sold in Pet Stores! <<